Update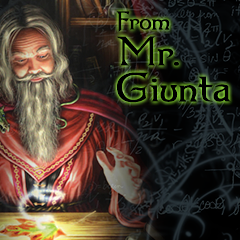 It's been a while, so I thought I would let everyone know what I've been up to and what I'm currently working on. Aside from playing video games, I've been thinking about various stories. I have notes on a number of things, including a sequel to Supernal Dawn, but more and more stories keep fighting their way into my thoughts, writing themselves in my head before I've even sat down to outline. I have two novels and a short story banging around up there, all screaming for attention as I play the new season of Diablo 3. I'll get to them after I finish editing The Warden's Legacy.
Speaking of which, a familiar artist has agreed to work on the TWL cover. I have no information on a release date, but the project is moving along. I haven't written anything since I finished War Golem. Editing will be a nice way to ease back into things. There are lots of new games on the horizon, but I'll do what I can to stay focused.
Be safe, everyone.
Content ©2020 J.A. Giunta, all rights reserved. Portions of this content ©2020 Proxima Emporium, LLC. all rights reserved.